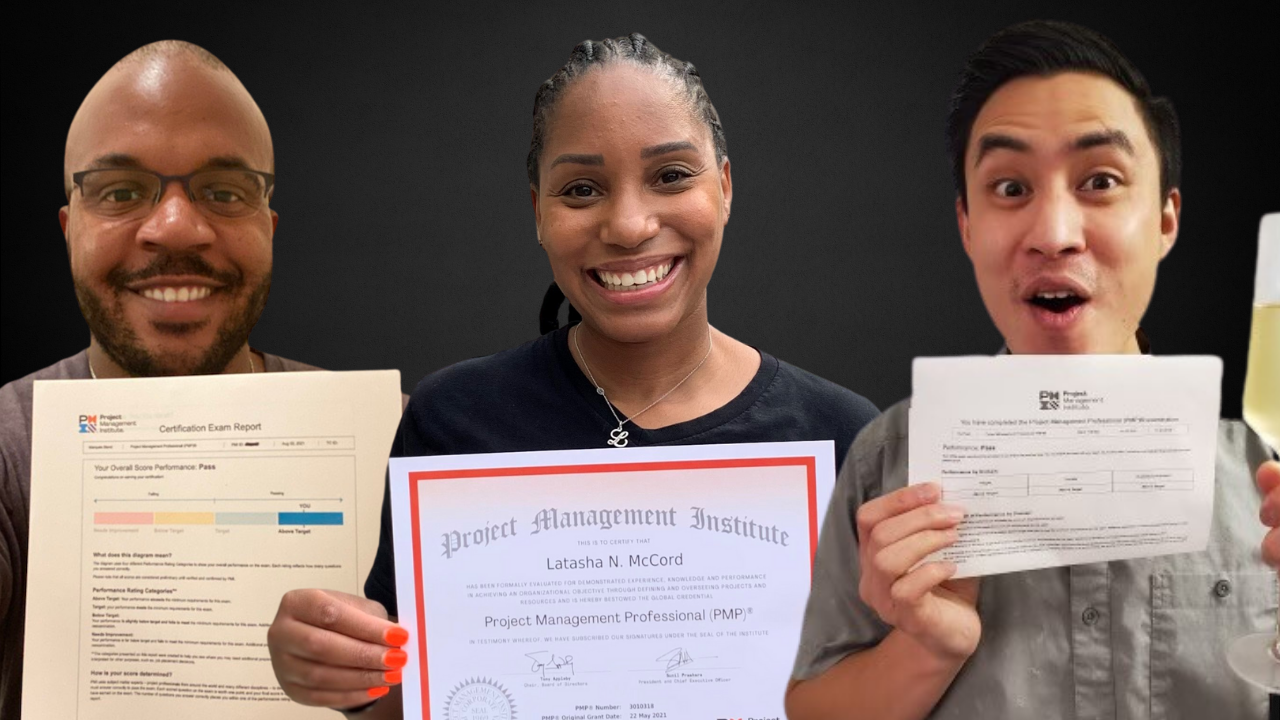 PMP
®

Exam Prep
Super Simulator
Ensure that you are 100% ready to pass the exam.
7 Day Money Back Guarantee
Everything You Need to Pass the New PMP Exam
The PMP Exam Prep Super Simulator is a top-rated simulation software with focused and  intentional quizzes designed to eliminate your weaknesses.
Increase your confidence with the highest quality questions written by our team. Know you're ready for exam day with simulator questions that are fully aligned to the new exam.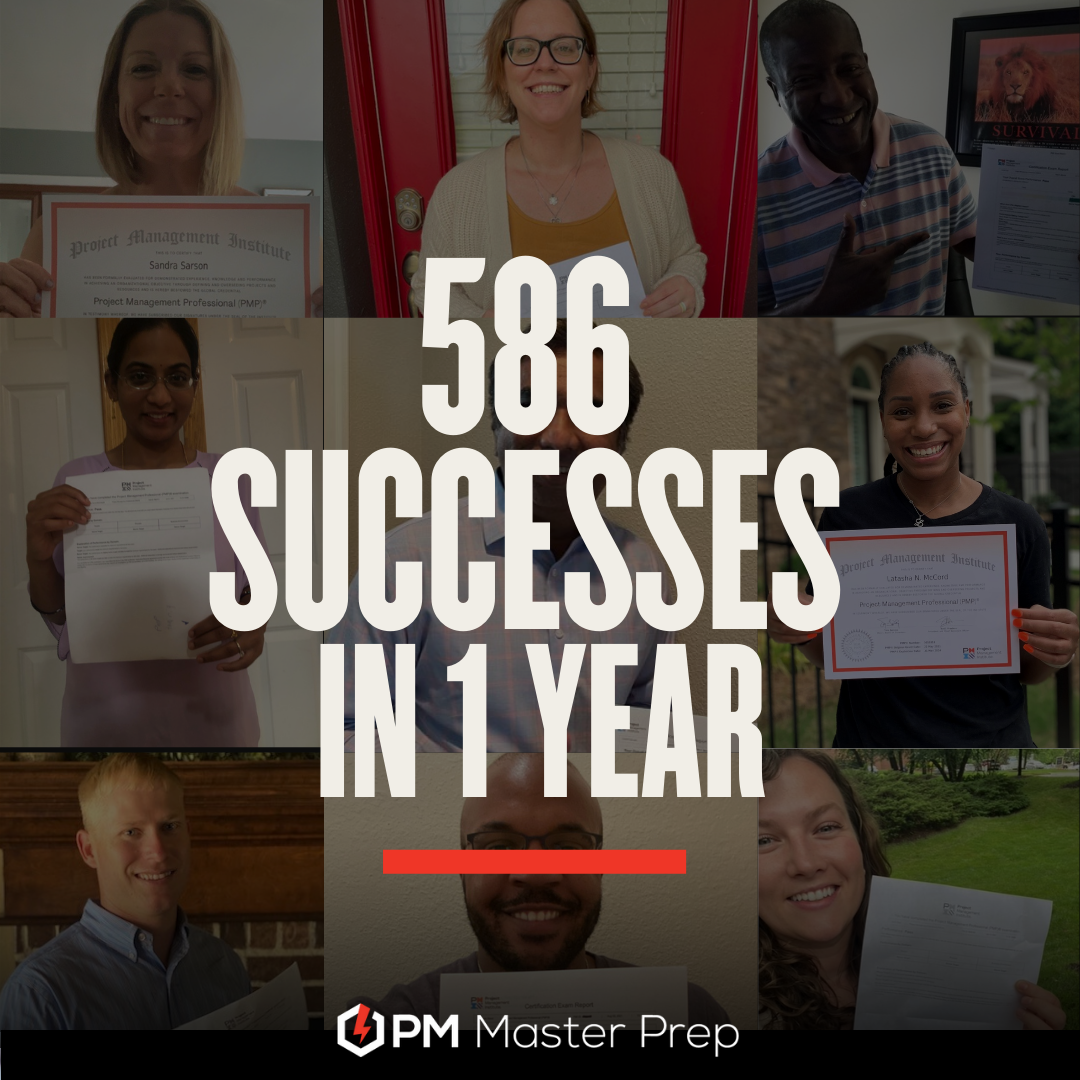 2,100+ Realistic Questions
Real questions that match the experience of the exam.
Unlimited Full-Length Exams
No limit to the amount of practice tests you can take.
Simulator Aligned to New PMP Exam
Agile, Waterfall, Hybrid, this simulator has it all.
Prepare Effectively and Feel Ready
● 2,100+ highly realistic PMP exam questions
● Focused quizzes by Agile, Process Groups and Knowledge Areas
● Detailed explanations for all answers
● Unlimited retakes
● Deep dive study tool
● Lifetime access
● Detailed review
● Realistic environment
● 7 Day Money Back Guarantee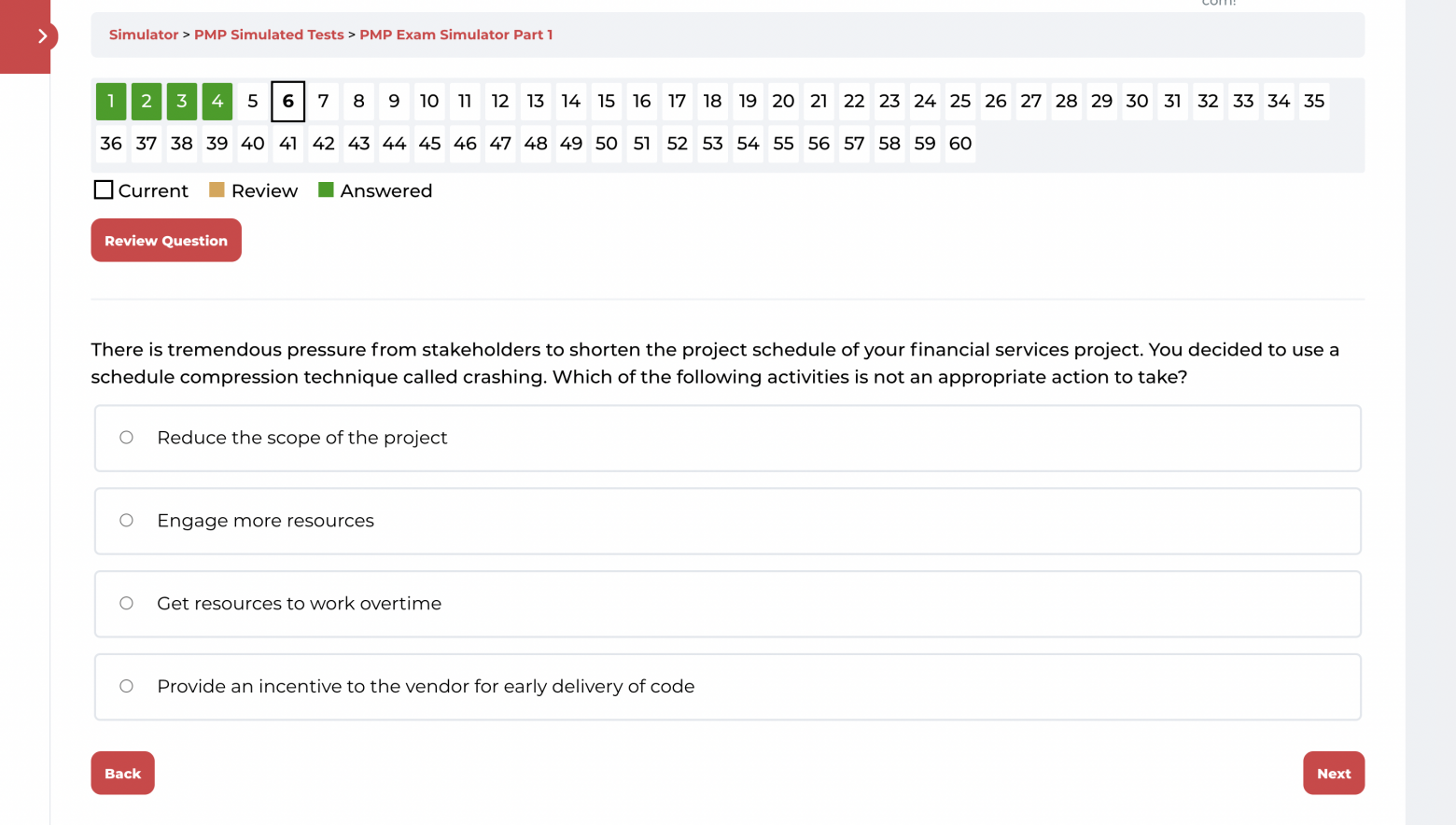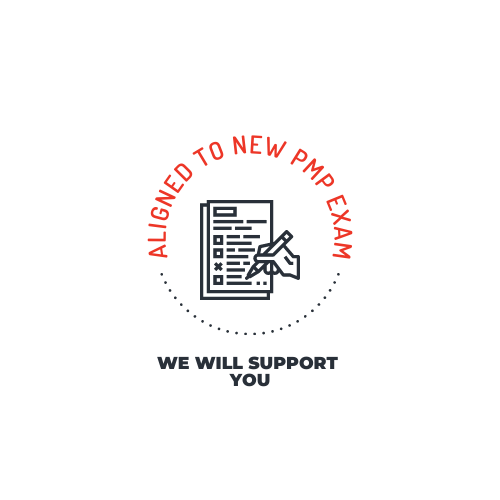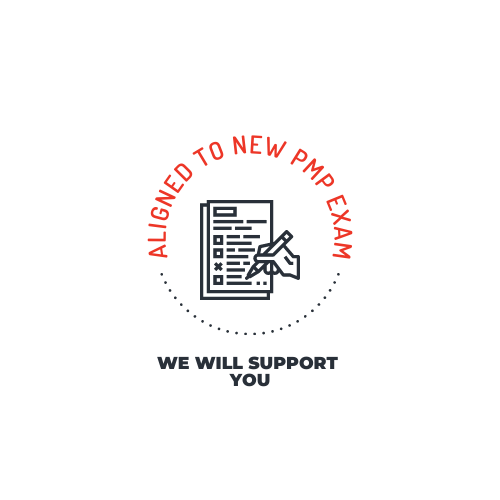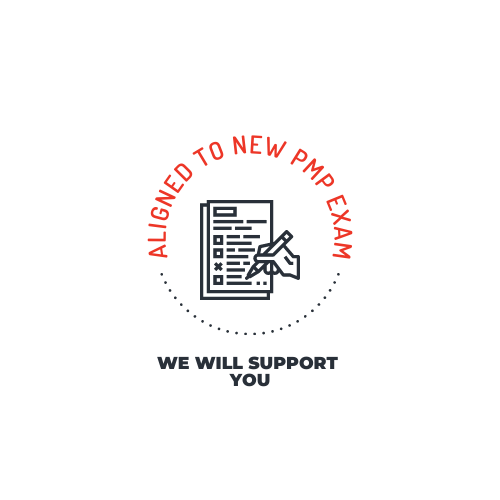 Question Solving Mastery Package
The PMP Exam Super Simulator is the only simulator that includes additional study material. The Question Solving Mastery Package includes the PMP Success Blueprint eCourse, Deep Dive Study Tool, Live Hard Questions Made Easy Group Coaching Call and the Perfect PMP Question Solving Template.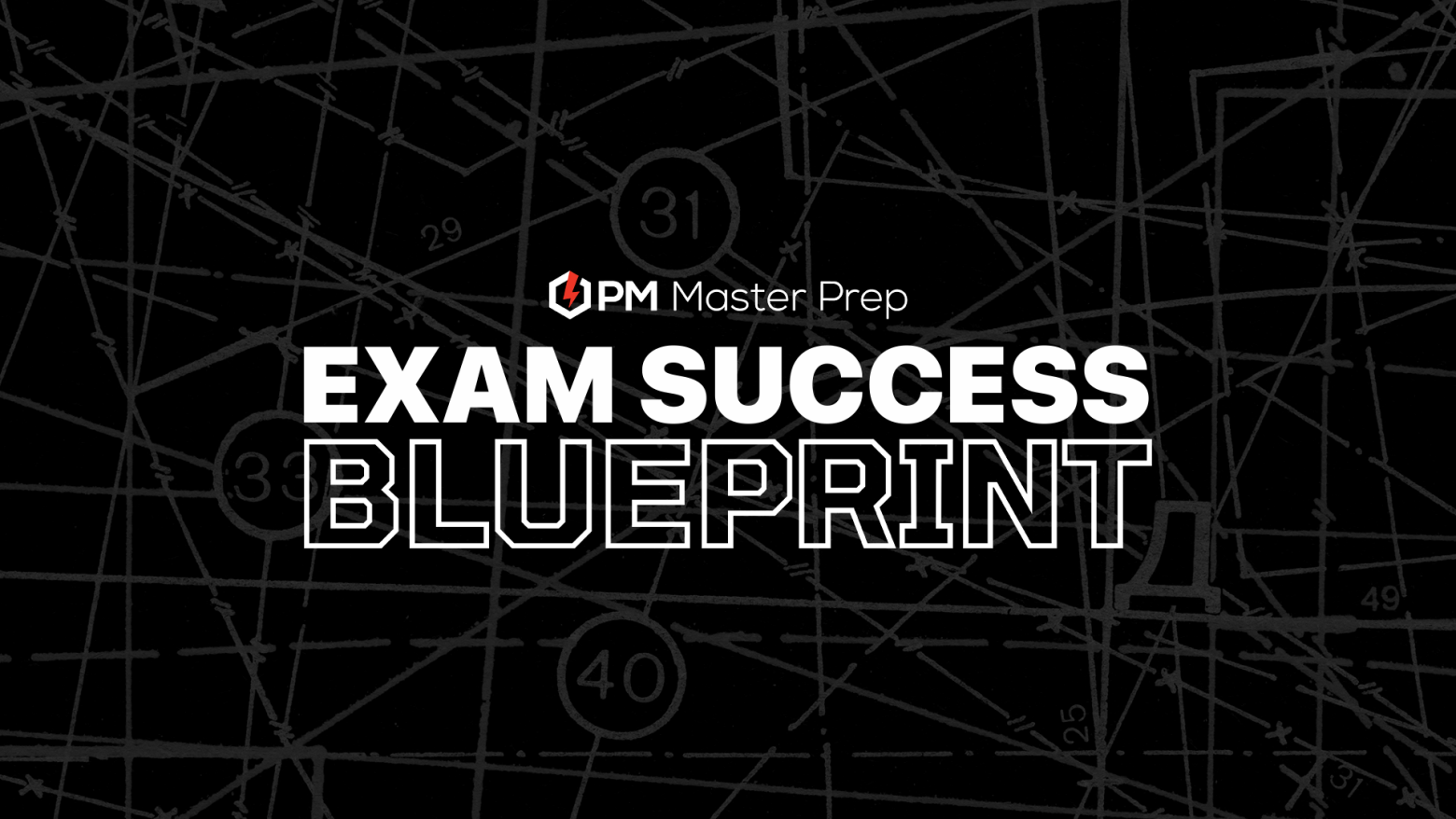 Exam Prep
Success Blueprint
eCourse
● How to ace the PMP exam without memorizing anything
● Make one simple change, cut your study time by 50%+
● Avoid the most common mistakes PMP students make
● The exact steps you must follow to survive exam day issues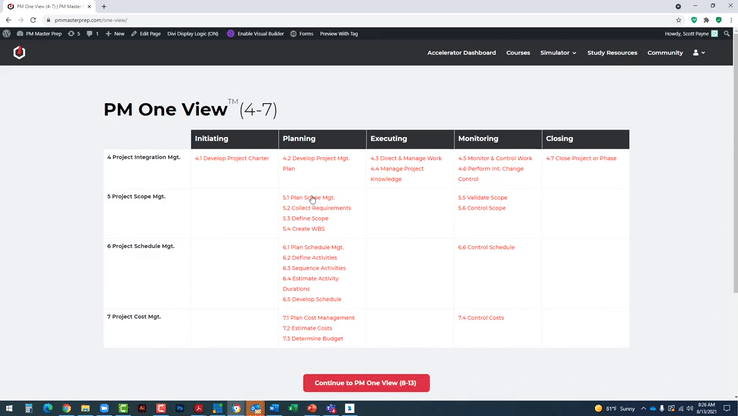 Key Definition
Study Tool:
PM One View
● Instant one-click to every PMP term
● In depth definitions of essential terms
● Eliminate need to reference the PMBOK
● Easy to navigate visual displays for interactive learning experience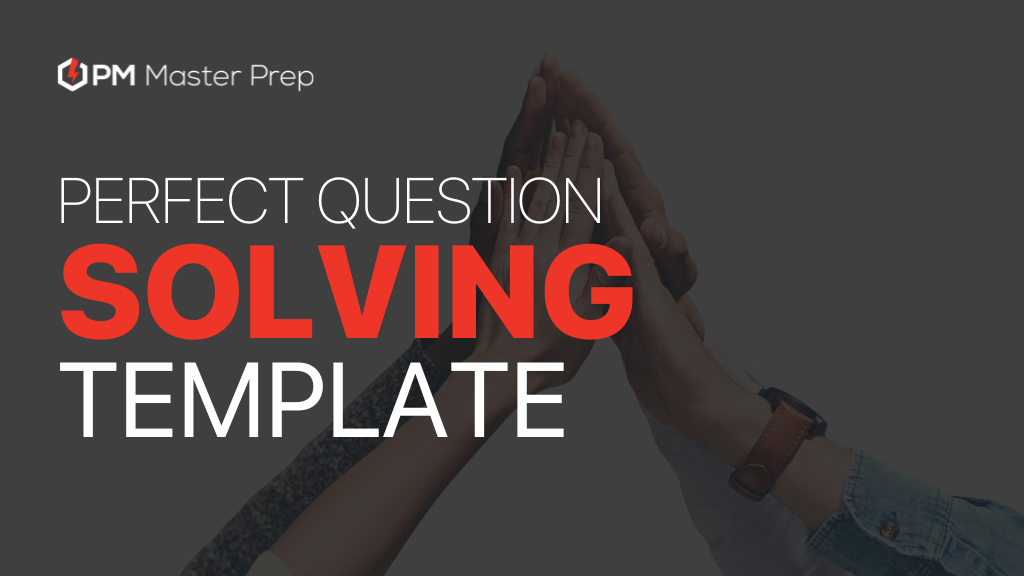 Exam Prep Question Solving Template
● Step-by-step definition of the perfect PMP exam solving process
● Learn to follow a disciplined thinking process
● Create the mental muscle memory you need to solve question quickly & efficiently!
Exclusive
Live Group Coaching Call
● Learn the secret to solving the hardest PMP questions
● Improve your ability to select the correct 50/50 answer
● Build your confidence by getting individual time with Scott Payne
● Learn Scott's step-by-step process for solving the hardest PMP questions
✓ PMP Exam Super Simulator
✓ PMP Exam Super Simulator
($249)
Question Solving Mastery Package
✓
BONUS
Exclusive Live Coaching Call
✓
BONUS
Exclusive Live Coaching Call
($997)
✓
BONUS
PMP Success Blueprint eCourse
✓
BONUS
PMP Success Blueprint eCourse
($349)
✓
BONUS
Deep Dive Study Tool
✓
BONUS
Deep Dive Study Tool
($249)
✓
BONUS
Question Solving Template
✓
BONUS
Question Solving Template
($199)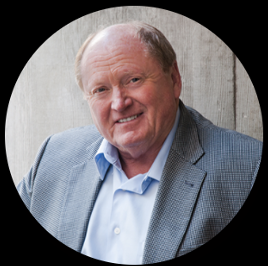 "Scott Payne's program is the best PMP program on the market. As one of the founders of the PMP and a PMI Fellow I should know!"
~ Lee Lambert – Founder of the PMP®

Join hundreds who have passed the exam with
PM Master Prep
Excellent Program PM Master Prep is an excellent program. I highly recommend this program over any boot camp that is currently out there. The staff truly cares about helping you reach that major milestone of conquering the PMP Exam and they are truly dedicated to you.
Sara Jadhav
June 4, 2021.
The Best PMP Training! My experience with PMP training was amazing with PM Master Prep. Scott and his team are immensely helpful, kind, humble and supportive. The course is designed in such a way that my 9-year-old could understand the project management skills. Scott has put his heart and soul to make the PMP journey smooth to everyone. I have been through other trainers to learn PMP and failed the exam, because I could not understand the logic and flow behind the process. I used to always have "Why?" in my mind without knowing exact context. I knew am missing something and that something nobody knows how to teach. I found Scott on YouTube, thought to give it a try, and signed up for PM Master Prep. In Scott's program, I could see the flow and logic of each and every processes. I am so glad that I got trained Agile Methodology for first time through Scott. As he titles the course "Agile Made Easy", truly it was that simple and easy to understand Agile Methodology, and I am sure I would have got lost if I had learnt from other trainers. Scott's question solving technique has helped me solving the situational questions, so I could start seeing the answers popping up to my eyes from the list. Finally, the missing part I talked about earlier, I found it in Scott, he has that recipe to success. The other best part of the PM Master Prep is having two coaching calls, one with Scott (to solve hard questions) and other with Salvador (accountability coach). During the accountability coaching call, Salvador would put us on schedule to study for exam and was keeping track on how I was doing. The feedback and comments received through coaching calls and from peers are invaluable. I must say thank you to Sandy for all her help and support as well through her coaching calls. I get goosebumps to say this, I felt the presence of Scott and Salvador during my exam, and that was the most precious thing to know that someone has got my back. The entire PMP training journey was awesome, and you come out not only with the PMP certificate but also as a better person. I am so proud to say that I got trained from Scott Payne-A great teacher!
Robert Tatz
June 3, 2021.
PM Master Prep is so much better than the rest PM Master Prep is different from everyone else... They are not your run of the mill test prep site!! I found Scott and PM Master Prep after having a horrible experience with another prep company that was advertised on PMI's website. It was truly death by PowerPoint and the company's method of learning was solely memorization. Searching for a better way, I came across Scott's audio book on Audible. After listening to a couple of chapters, I could really identify with Scott's teaching methods and was impressed how he tied the learning to case stories. In between chapters of the book, Scott mentioned his website which of course I had to check out. Five minutes after filling out the online information request form my phone rang… it was Scott. Scott invited me to participate in a Hard Questions Made Easy session before committing to the program. The rest is history. I passed the PMP with three above targets. Thank you Scott!!
Jody Pederson
June 2, 2021.
Fantastic experience prepping for the PMP Exam with Scott's team at PM Master Prep. Highly recommended for any aspiring PMPs!
Elvira Vargas-Lennard
June 2, 2021.
FIVE STARTS ALL THE WAY I found extremely helpful the coaching calls hard questions made easy. I followed Scott's steps to answer the questions (align, understand, assert, evaluate, decide, and improve). The simulator quizzes by process group and knowledge areas were key to assess my knowledge and improve the areas where I was getting low scores. I also took advantage of the flash cards, and Scott's book and excellent tips to answer the questions. Scott even scheduled a one-on-one coaching call three days prior to my PMP exam. PMP Master Coaches were instrumental for my success in passing the PMP exam. I am really grateful for their guidance and support throughout my journey of preparing for the PMP exam as well as acquiring project management skills that I am now applying in my work projects.
Kele Shopane
May 29, 2021.
PM Master Prep team/family has the best recipe to help PMP aspirants to succeed on their certification journey and furthermore, enhance the holistic project management skills and experience. I would recommend them to anyone on any day. I had the best preparation experience ever, and obtained more than I hoped for. Mission accomplished with the help of PM Master Prep.
If your looking for PM structure and training (PMP cert included)... This program wasn't limited to succeeding in the test but in the project management skill set. It was a great learning experience and training for my day to day work as a project manager. Thank you for the great help and support!
Amy Goldsmith, PMP
May 27, 2021.
PM Master Prep Rates ABOVE TARGET!!! There are no words to thank Scott and his team for being an instrumental part in my PMP journey and success story. Hearing Scott logically decode the PMBOK was the first time that I knew I COULD succeed. Scott, Coach David, and Coach Sandy were there every step of the way to guide and assist me with any questions that I had. The support system is like no other. Don't let the PMBOK, Agile, or Hybrid items get you stressed! PM Master Prep will welcome you into their family with open arms to get you ready to MASTER THE PMP! I not only passed, but received 3 ABOVE TARGETS in the domain areas - people, process, and business environment.
I'm forever grateful! I took a 4 day Boot Camp and was told once I started testing 80% or higher on their exam simulator I was ready. I noticed I started to memorize some of the questions and called concerned that it I was getting a high score because I was seeing repeat questions. I was told that seeing repeat questions meant I had taken the test an impressive amount of times (which I had) and I must be ready. Well I failed the test miserably and knew studying on my own with the materials I received from the boot camp was NOT going to prepare me. So I asked my boss about Scott's Accelerator Program and he allowed me to enroll. Scott's program was a game changer for me! Being able to watch the videos at my own pace and as often as needed was critical for me. My coach's small group sessions really helped me test my knowledge and really ask myself what process group/knowledge area I was in prior to answering the question. I went from needs improvement improvement (BELOW target) to Above Target in every area!!! I'm forever grateful!!!
The tools and resources available are outstanding! The format and strategy of each course provides a greater understanding for project management. Your provided with a coach that's with you every step of the way! The support of the entire community will definitely build your confidence and develop a path to success.