PMP® Accelerator Course ‧ Free Trial
Try a free trial of the PMP® Accelerator for 10 days.
Learn faster with high-energy videos that focus on understanding the "why" behind every concept on the new PMP exam!
"My team and I will guide you step-by-step to your PMP®. The best part is that you will learn, not memorize."
Scott Payne
Founder | PMP® Coach

Try the Accelerator
Before You Buy
Engagement with limited access to high-energy videos that make PMP® simple, logical, and fun to watch so you can actually learn.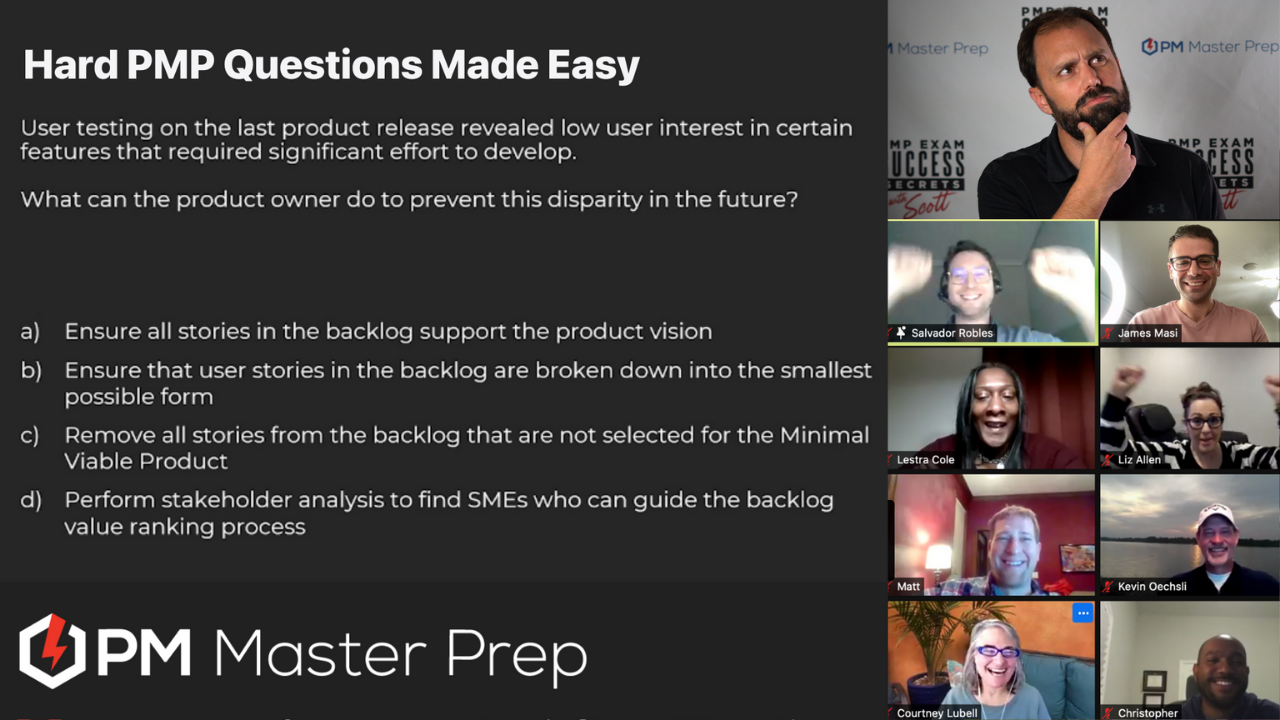 Interaction with a Hard Questions Made Easy coaching call with PMP® founder Scott Payne and a committed community of students.
PMP® Exam Flashcards 714 key concepts you must know to pass the exam. These flashcards are 100% aligned with the new PMP® exam.
The Accelerator Trial
Includes
Start a free trial of the PMP® Accelerator